As amazing as the Oculus Quest 3 is, you can take immersion to a whole nother level by connecting to your PC and playing Steam PCVR games. There is a huge library of SteamVR games which aren't available on the Meta Quest Store, so you'll spend countless hours on these games.
For those who don't know how to play SteamVR games on your Quest 3, please read: How to play Steam games on your Meta Quest 3.
Otherwise, here are the best VR games on PC:
The 15 Best PC VR Games on Steam Right Now
Top 15 SteamVR games, all curated by our team. These are a must-play.
1. Half-Life: Alyx | The Most Immersive VR Game
Valve's Half-Life: Alyx is the most immersive game in VR by far, setting a new standard for VR gaming. Set between the events of Half-Life and Half-Life 2, players navigate a disturbingly beautiful post-apocalyptic world. The game leverages VR's strengths, making interactions feel natural and intuitive. It's not just the best VR game on Steam; it's a monumental experience that pushes the boundaries of what VR can accomplish.
2. Phasmophobia VR | Best Multiplayer VR Horror Game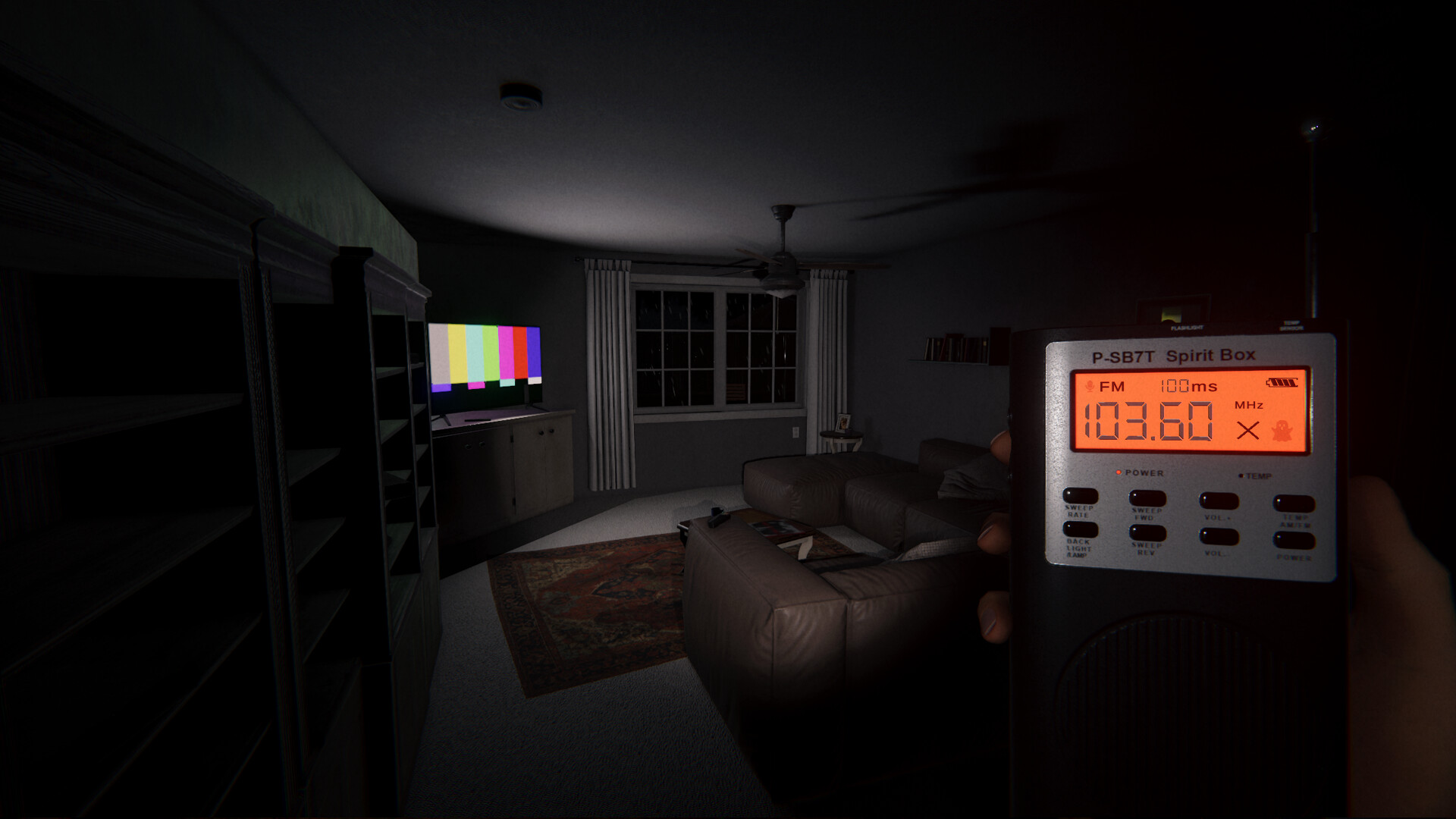 Experience the thrill of ghost hunting in Phasmophobia VR. This cooperative horror game perfectly blends psychological terror with team-based puzzle-solving. The immersive VR interaction amplifies the fear factor, making every sound and shadow play tricks on your mind. It's a terrifying, must-play experience for horror enthusiasts.
3. PULSAR: Lost Colony | Fun Co-op Starship Game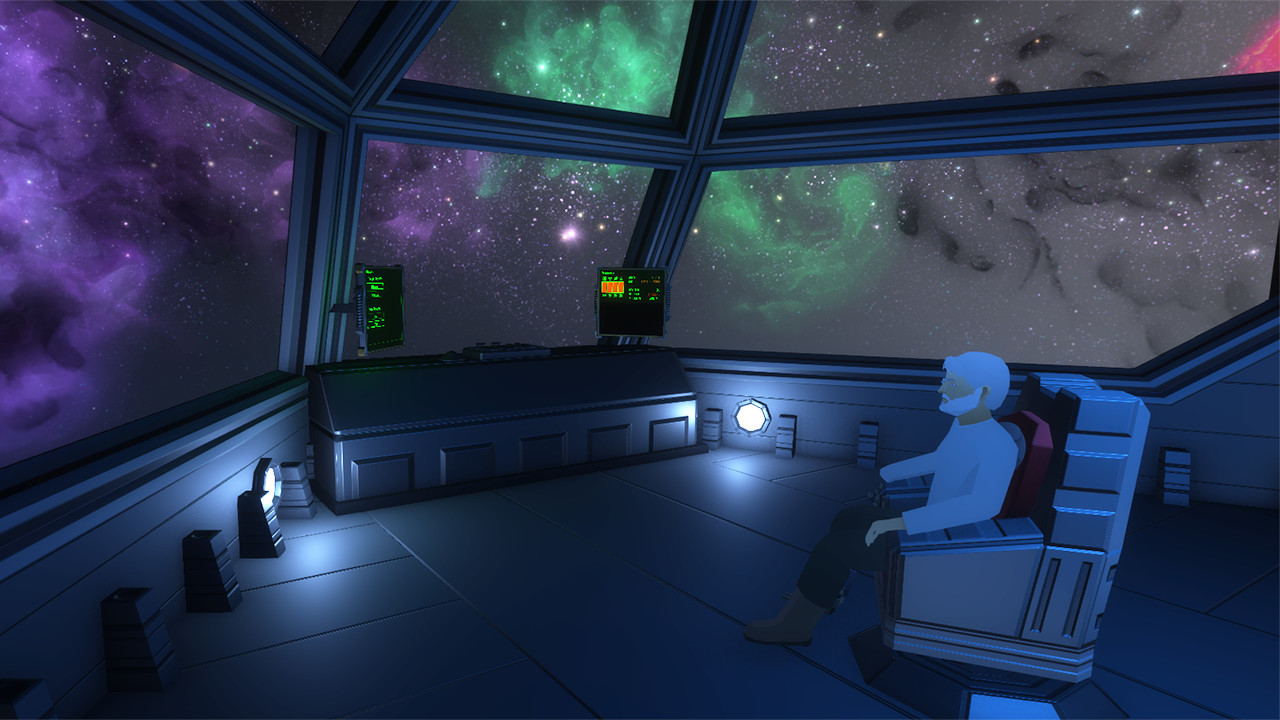 PULSAR: Lost Colony is one of the best VR games on Steam where you and your friends assume various roles aboard a spaceship, exploring galaxies, managing resources, and engaging in epic space battles. The game's immersive VR environment elevates the cooperative gameplay, making every mission feel like a trek through the actual cosmos.
4. Elite Dangerous | Best Spaceship Simulator on Steam
Explore an open-world representation of the Milky Way in Elite Dangerous. This space-flight simulation game offers a compelling mix of trading, combat, and exploration. With VR, the vastness of space feels even more boundless, the dogfights more thrilling, and the visuals more breathtaking.
Elite Dangerous + HOTAS (hands on throttle and stick) = the most immersive experience you'll ever get.
5. Blade and Sorcery | Realistic VR Medieval Sandbox
Blade and Sorcery deliver one of the most realistic melee combat experiences available in VR. The game's detailed physics and interaction system create intense, lifelike battles that have you ducking, dodging, and striking with believable force. For those seeking visceral combat, this title is a must-play.
6. The Room VR | Best VR Escape Room
The Room series takes puzzle-solving to new heights with The Room VR. The game transports players into a captivating world where they must solve intricate, tactile puzzles. The immersive nature of VR adds a fresh layer of realism and challenge to the game's mysterious narrative.
7. VTOL VR | VR Flight Simulator
Pilot your combat aircraft in the fully immersive flight simulator VTOL VR. Designed specifically for virtual reality, the game puts you in the cockpit where every switch, button, and system is interactive. The realistic flight physics and engaging combat scenarios provide an unparalleled experience for aviation enthusiasts.
8. VRChat | Social VR and Exploration
VRChat offers more than a game; it's a social experience. Unlike the standalone VRChat on Quest, the Steam version provides access to a vast universe of user-created worlds and avatars, letting you interact and connect with others in endless virtual environments. The PCVR crowd is also a more mature audience. It's the ultimate virtual hangout, offering a different kind of gaming experience.
9. Subnautica | VR Open World Survival Craft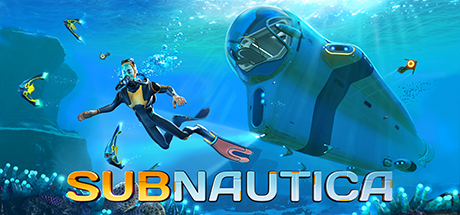 Dive into an alien underwater world in Subnautica. This open-world survival adventure game has you exploring a rich, vibrant ocean filled with exotic creatures. In VR, the sense of scale and depth is phenomenal, making the beauty and terror of the ocean all the more palpable.
10. The Forest | Co-op Survival Crafting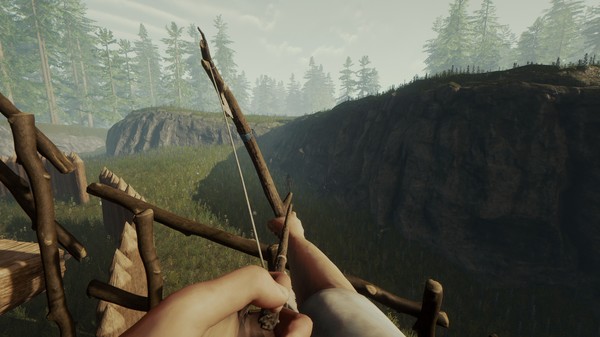 The Forest blends survival and horror in a living, breathing ecosystem. As the lone survivor of a plane crash, you find yourself in a mysterious forest battling to stay alive against a society of mutant cannibals. VR intensifies the experience, heightening every threat and making the world feel chillingly authentic.
11. No Man's Sky | Multiplayer Space Exploration
No Man's Sky's boundless universe takes on new life in VR. The game allows players to explore planets, build bases, and engage in space combat. Experiencing this in VR transforms an already vast game into an even more profound, personal journey.
Related: Best multiplayer games on Quest 3
12. Microsoft Flight Simulator | Realistic Flight Sim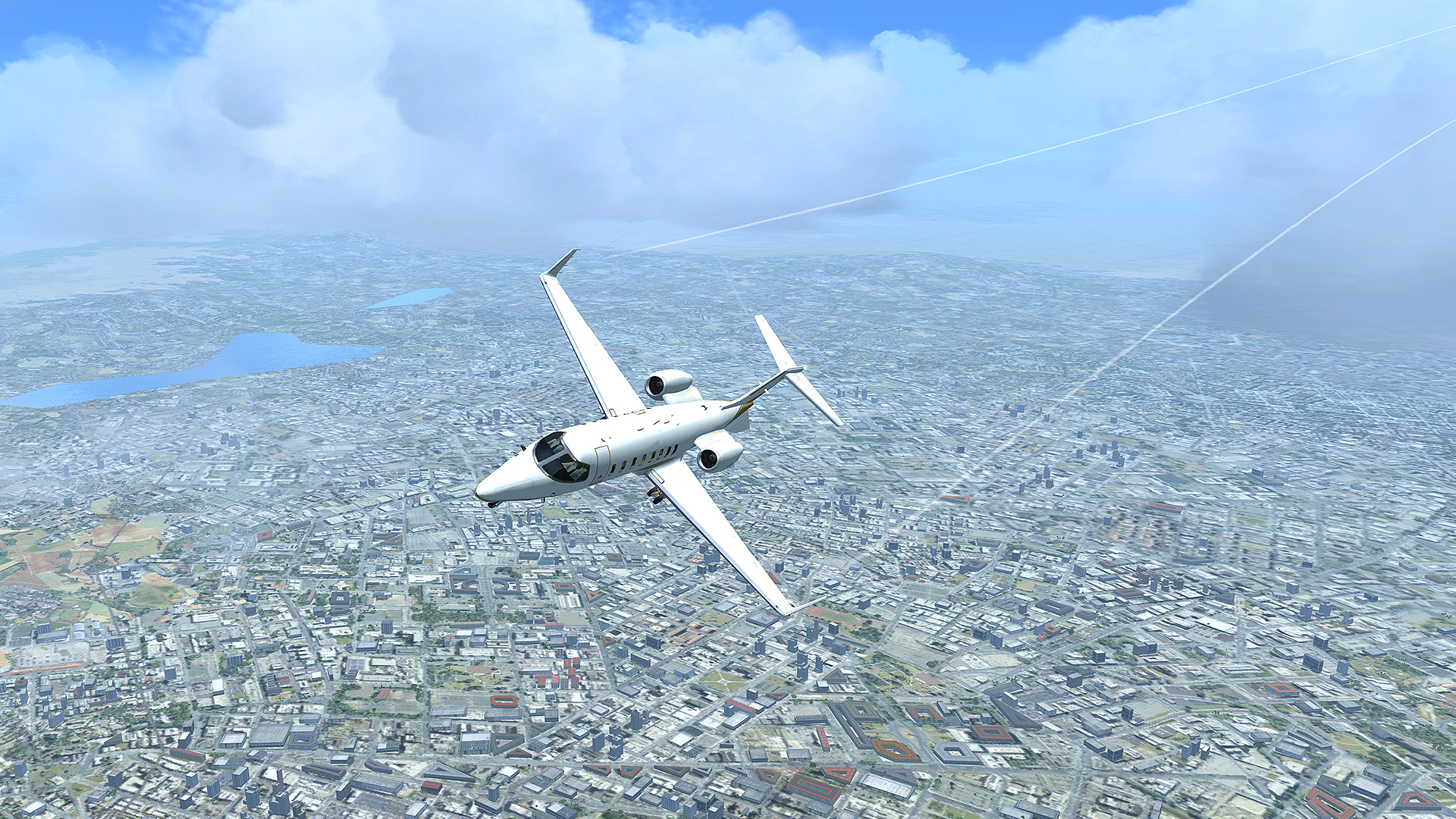 Microsoft Flight Simulator in VR is as close to flying as it gets without leaving the ground. The game's stunning visuals, detailed aircraft, and realistic weather systems make for an unparalleled flight simulation experience. With VR, the skies feel genuinely endless.
13. Cyberpunk 2077 | Best Graphics VR Game
The Cyberpunk 2077 VR mod takes you into a dystopian future like never before. Though not officially supported, the mod allows you to immerse yourself in Night City's vibrant, neon-lit world, adding a new dimension to the RPG's deep storytelling and action-packed gameplay.
14. Life is Strange | Best Story-Driven VR Game
Experience the emotional narrative of Life is Strange like never before with the VR mod. This episodic graphic adventure set in an American high school becomes intensely personal with VR, enveloping players in a world of complex characters and difficult choices.
15. Zenith: The Last City | Top VR Anime MMORPG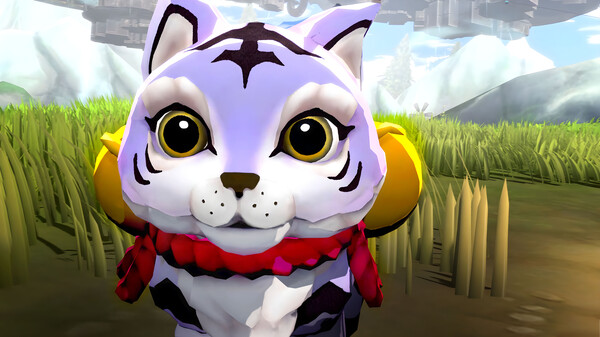 For those looking for a Sword Art Online type of experience in VR, this is the closest you're going to get. Zenith, developed by Ramen VR, is currently the most polished MMO in VR. It's always getting developed and improved with new content and it has a steady community (unlike other multiplayer VR games which are dead).
FREE SteamVR Games
Who doesn't love free things? Here are of the best free SteamVR games:
1. Half-Life 2: VR Mod
Revisit the classic with the Half-Life 2: VR Mod. This fan-made mod breathes new life into the iconic game, with updated effects, textures, models, and, of course, full VR support. It's a fresh take on a beloved title, and it's completely free.
2. Belko VR: An Escape Room Experiment
Based on the horror-thriller film "The Belko Experiment," this escape room game challenges you to survive a twisted social experiment. The puzzles are engaging, and the stakes feel real in VR. Plus, it's free to play, making it a no-brainer for fans of escape rooms and psychological horror.
3. Google Spotlight Stories: Age of Sail
This animated short film is a visual masterpiece, offering a deeply emotional narrative. In VR, you're not just watching the story unfold; you're a part of it. The immersive audiovisual experience is a must-try, especially for free.
4. The Book of Distance
In The Book of Distance, you'll embark on a poignant journey through the creator's family history, reliving their experiences of immigration, separation, and intergenerational connection. This narrative VR experience is a powerful storytelling feat that resonates even more in the immersive realm of virtual reality.
5. Propagation VR
Combining classic wave shooter mechanics with intense horror elements, Propagation VR pits you against hordes of terrifying creatures in a post-apocalyptic world. The free game is adrenaline-pumping, scary, and offers co-op gameplay for an even more thrilling experience.
6. Blaston
Blaston is a fast-paced PvP shooter that's all about strategy, reflexes, and making every shot count. In the neon-soaked arenas, you'll need to stay constantly in motion to dodge, shoot, and outsmart your opponent. It's an addictive and competitive title that's surprisingly robust for a free game.
7. The Lab
Set in the Portal universe, The Lab offers multiple mini-games and experiences. From defending a castle with a bow and arrow to exploring human anatomy, it's a varied and fun introduction to VR, especially for those new to the medium.
8. SCP: Labrat
SCP: Labrat is a VR remake of the popular indie horror game SCP: Containment Breach. With the added immersion of VR, the already terrifying experience of navigating a facility in lockdown due to paranormal entities becomes even more heart-pounding. It's a must-play for horror fans seeking a good scare.
9. Zaccaria Pinball

Zaccaria Pinball brings the pinball arcade experience into VR, offering realistic physics, detailed graphics, and a vast collection of pinball tables from the classic era. It's an excellent way to relive the golden age of pinball machines without spending a dime.
10. DCS World
DCS World (Digital Combat Simulator World) is a free-to-play digital battlefield game, focusing on simulation of military aircraft. It includes a free Sukhoi Su-25T Frogfoot attack aircraft and TF-51D Mustang, an unarmed training variant of the P-51D Mustang. DCS is known for its high level of realism, attention to detail, and expansive range of available aircraft modules, most of which are available as separate purchases.
In VR, DCS World takes the immersion to another level. Players sit in the cockpit of their favorite military aircraft, experiencing an incredible level of detail in the aircraft's operation, not to mention the thrill of high-stakes aerial combat. The physical sensations of flight, including g-force effects, turbulence, and the feeling of acceleration, are convincingly simulated, offering a truly immersive experience.
Top VR Games on PC (Honorable Mentions)
Some other top PCVR games that didn't make the "must-play" list, but still really good.
1. BONEWORKS & BONELAB
An experimental physics VR adventure, Boneworks provides a unique experience with fully simulated weapons and interactive environments. It's a playground of puzzles and combat that tests the limits of virtual reality.
2. GORN
Gorn is a ludicrously violent VR gladiator simulator, featuring a unique, fully physics-driven combat engine. The cartoonish graphics pair humorously with the over-the-top gore.
3. Beat Saber
Beat Saber is a VR rhythm game known for its fast-paced gameplay and high-energy music. With lightsabers in hand, players slash through beats represented by flying cubes, an experience both exhilarating and addictive. Everyone probably knows this game by now, but it's worth playing on PCVR for the cool mods that aren't available on Meta Quest.
4. A Fisherman's Tale
This mind-bending VR puzzle adventure game turns your world upside down, literally. Players work with infinite, smaller, and bigger replicas of themselves to solve multi-dimensional puzzles unlike anything you've seen before.
5. The Walking Dead: Saints and Sinners
In this gruesome VR game, you must fight to survive in the walker-infested ruins of New Orleans. The game features visceral combat and tough moral choices, making for a deeply immersive experience.
6. Tetris Effect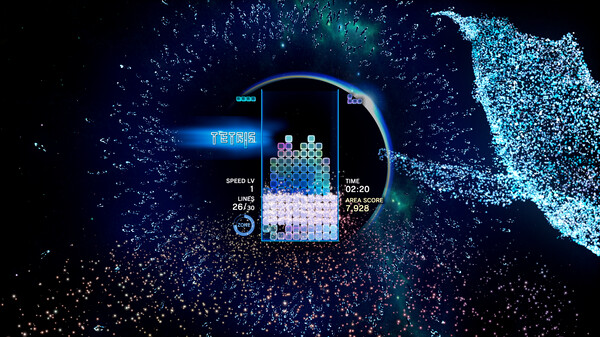 Chill, relaxing and meditative. The classic puzzle game, Tetris, is reborn in VR, offering an incredibly immersive audiovisual experience. Tetris Effect is both familiar and new, with stunning environments that react and evolve based on how you play.
7. Pistol Whip
This rhythm-action game is inspired by action movies. You'll gun your way through visually stunning scenarios, dodging bullets and returning fire to the beat of a high-energy soundtrack.
8. The Elder Scrolls V: Skyrim
Skyrim's open-world fantasy epic gets even more immersive with VR. Plus, with the active modding community, players have access to countless additional content and enhancements, making it a fresh experience even for Skyrim veterans. The mods for this game are the main reason why this game is good today, so make sure to get those if you're looking to play this.
9. Pavlov VR (Best First Person Shooter in VR)
Often likened to a VR Counter-Strike, Pavlov VR is a multiplayer shooter that emphasizes skill, strategy, and fast-paced combat. The game offers various modes, weapons, and maps, providing endless fun for FPS fans.
10. Tabletop Simulator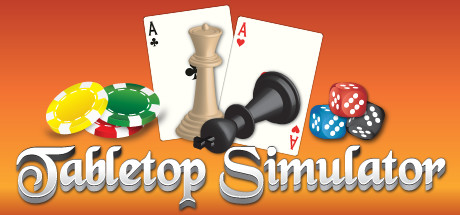 Tabletop Simulator in VR brings a new dimension to playing board games. The game allows you to play almost any board game with friends as if you were sitting together at a table, with the added immersion of VR.
11. Green Hell VR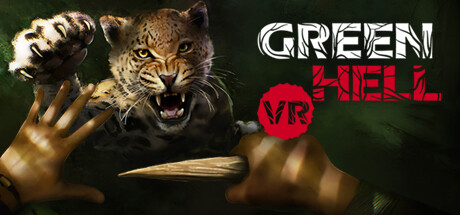 Stranded in the Amazonian rainforest, Green Hell VR is a survival game that challenges your resilience in harsh conditions. The VR version ramps up the intensity, putting the dangers of the jungle all around you.
12. Google Earth VR
Google Earth VR isn't just a game; it's an experience. It allows you to visit locations around the world in 3D, giving a unique perspective that feels like you're actually traveling. Best of all, it's also free!
13. Keep Talking and Nobody Explodes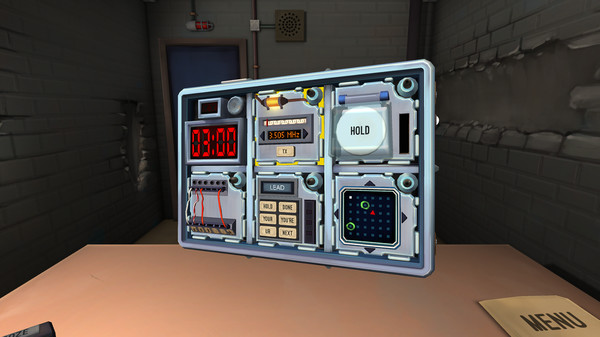 This is a fantastic party game where players must defuse a bomb with the help of their friends who read instructions from a manual. In VR, the pressure and immersion are amplified, making for hilarious and heart-racing moments.
14. Walkabout Mini Golf VR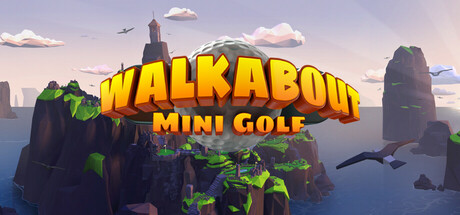 Realistic physics and beautiful courses make Walkabout Mini Golf a fun and relaxing VR experience. Perfect for some casual fun with friends or solo play.
15. Five Nights at Freddy's: Help Wanted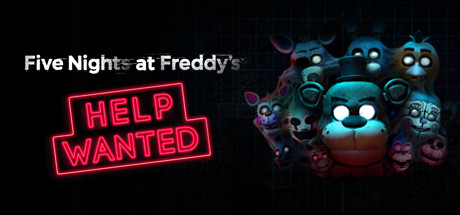 This collection of classic and original mini-games set in the Five Nights universe is even more terrifying in VR. Perfect for horror fans looking for a scare.
16. Jet Island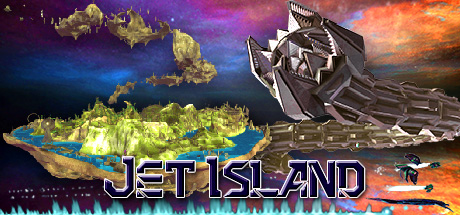 Jet Island offers a vast open world to explore with jet-powered hoverboards and grappling hooks. The sense of speed and scale in VR is incredible, making for a truly exhilarating experience.
17. Into the Radius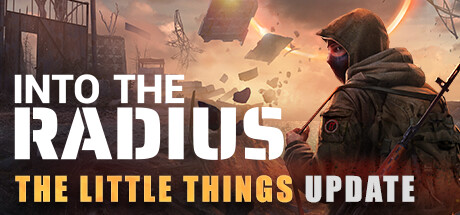 This hardcore VR survival shooter requires strategy, stealth, and accurate shooting. The haunting atmosphere and challenging gameplay make it a standout title, one of the best on Steam.
18. Hot Dogs, Horseshoes & Hand Grenades
This sandbox VR shooter has an immense array of realistically modeled firearms that are fun to shoot in a variety of ranges, scenarios, and mini-games.
19. Hellblade: Senua's Sacrifice
Senua's Sacrifice, developed by Ninja Theory, is a groundbreaking narrative-driven game that delves into the mind of Senua, a Celtic warrior struggling with trauma and psychosis. When it debuted, the game was lauded for its compelling storytelling, stunning visuals, and sensitive portrayal of mental health issues. The SteamVR Edition takes this immersive experience to an entirely new level.
In VR, players are not just observers of Senua's journey; they are participants. Every nuance of Senua's emotional state feels more intense, and the world around her becomes real.
20. Tokyo Chronos (Best VR Anime Game on Steam)
If you're a fans of anime, you owe it to yourself to play these games.
The Chronos series includes 3 games: Tokyo Chronos, Altdeus Beyond Chronos, and Dyschronia Chronos Alternate.
Developed by MyDearest, these games have a great focus on story and character, which are perfect for fans of anime. Tokyo Chronos is a murder mystery with a group of friends trapped in an unknown world, Altdeus focuses on mecha battles in a post-apocalyptic world, and Dyschronia is a detective mystery.
All 3 games are amazing, and the first two are very friendly towards VR motion sickness prone people. All games have a full story which can be played for dozens of hours.
On a side note: If you love anime and visual novels, please check out my visual novel Whispers of the Luminaries. It's still in development, but I'd love it if you could follow along!